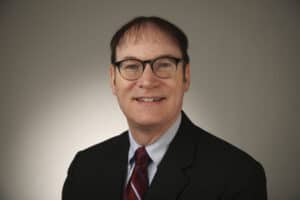 James T. Madore is the economics writer at Newsday on Long Island and moderates the Newsday Live! webinar series. Previously, he served as the newspaper's statehouse bureau chief and covered politics, retail and toys.
Prior to joining Newsday, Madore covered business news for The Buffalo News and the Watertown (N.Y.) Daily Times.
His work has won the National Headliner Award, SABEW Business-in-Business Award and Investigative Reporters & Editors Award, among others.
Madore earned a bachelor's degree in history and political science at Washington University in St. Louis and a master's degree at Columbia University Graduate School of Journalism. He was a Davenport Fellow in Business Journalism at the University of Missouri School of Journalism and a Goldschmidt Fellow in Data Journalism at SABEW.
Madore's interest in journalism dates to grade school when he started and ran a weekly tourist newspaper in Stoddard, N.H., where his family has a home. He lives in Long Beach, N.Y.
Follow him on Twitter: @JamesTMadore.