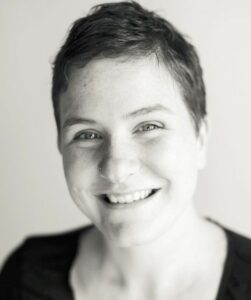 Jenny Paurys is Head of News at S&P Global Market Intelligence, where she oversees the newsroom's reporters and editors worldwide: more than 300 professional journalists producing 550+ articles each day covering every major sector of the global economy.
Jenny is a longtime veteran of the newsroom, joining as a Real Estate reporter in 2005 and quickly advancing to team manager. She then moved over to the Data Journalism team as a senior industry analyst, working with analysts from every sector to produce the newsroom's flagship Data Dispatch feature. In 2017, she oversaw the newsroom's launch of Consumer Staples & Discretionary sector coverage. Her work on that project led to her promotion to Managing Editor in 2018.
Jenny serves on the Board of Governors of the Society for Advancing Business Editing and Writing and as secretary and treasurer of S&P Global's Virginia WINS chapter. She is the author of six books, including four on Virginia's local food artisans. Jenny lives in Arlington, Virginia, with her family.
Follow her on Twitter: @jennypaurys.