By Nicole Hernandez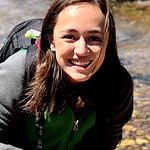 Peru was the trip of a lifetime. One week, five planes, two trains, six boats, two ATVs, and four zip lines all came together to create one amazing experience. Taking off from LAX in May of 2017 was one of the most exciting days of my life, and landing in Cusco at five in the morning the next day was even better. But getting to the point of stepping into a foreign country for the first time was a long, arduous process that revolved around – you guessed it – finances.
The trip was organized through ASU's Barrett, The Honors College. It was advertised as an affordable alternative to the pricey study abroad trips that I had always dreamed of being a part of. But it's all in perspective. Sure, compared to the $15,000 a study abroad trip would have cost, this few thousand to go to Peru sounded cheap. But $2,500 is not cheap. At least not for me, a college student living off of loans and whatever part-time, minimum wage job I could find each semester.
Nevertheless, I scrounged up the money and my mom convinced me to spend it for this adventure of a life time. And let me tell you, looking back it was 100% worth it. But in the awkward stage of planning when I had committed to the trip but had only paid for half of it, I wondered whether that was the right decision.
Remember that $2,500 number I mentioned earlier? That is what the honors college told us to expect the trip to cost. But it cost more – about $1,500 more. There were a lot of things that I didn't realize would even factor into traveling internationally. The most expensive thing that caught me off guard was the shots and pills I had to buy. I ended up spending hundreds of dollars just to keep myself from contracting a multitude of diseases, from yellow fever to malaria. On top of that, I also spent a good chunk of money on buying the correct attire to keep me from getting bitten by mosquitos while in the Amazon (which did not end up working, unfortunately). The last major expense was taking out hundreds of dollars' worth of Soles (Peru's currency) in order to have cash on hand in case of an emergency. When added up with a slew of other small expenses, that was a lot of unexpected money leaving my bank account.
Like I said, in hindsight the trip was worth it, and I would have done it over again in a heartbeat. But it was also a lesson learned. I now know that when traveling anywhere I need to factor in a lot of money that I don't foresee spending, because as departure day gets closer and closer there will be things that pop up that require money to solve them.
Nicole Hernandez is a journalism student at Arizona State University.