By Andres Guerra Luz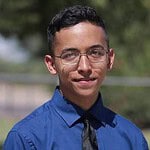 As my family and I packed up the last of the belongings from my childhood home, a flurry of different feelings rushed over me. For as long as I could remember, home was an old-timey, multi-story building in an idyllic neighborhood in Chicago. But as my family adapted to some bigchanges, the house was becoming too large an expense. A part of me felt sad to leave the house behind, another part of me felt relieved that we were down-sizing to a more affordable place and yet another part of me was excited to live somewhere new. But because of my parents and how they managed their money, never once did I feel as if we were financially insecure.
Caveat: the foreclosure on my family's home is not indicative of the rest of my childhood. I grew up with two parents who worked steady-paying jobs, I was provided every convenience and did not need to work long hours to help support my family, and by the time I went to college, I had been given every tool and support system I needed to succeed. However, leaving behind a profoundly sentimental possession for my family helped me understand a little better how my parents pulled off raising three kids and giving us the life that they did.
First, my parents knew the value of saving. Not everyone has the luxury to do so, but wherever it was possible, my parents tried to cut down extraneous costs and keep the money for a rainy day. At the time we were selling the house, my father was moving across the country for work, my brother was finishing up his last years at college and my twin sister and I were preparing to graduate high school. The Chicago home had three bedrooms and two bathrooms nestled in a building with a basement, two stories and an attic. We did not need all that space.
Second, and most importantly, leaving the house taught me what my parents valued above all else. Every move we made after the foreclosure was to a safe neighborhood where we would have access to good education. The design of the building, the number of rooms and even the state where it was located – all of it didn't matter to my parents as long as they knew my siblings and I could still flourish there, and we could live there together as a family. My parents set priorities and almost every spending decision they made was informed by those goals. Now, three of those goals are on their way to graduating college and finding their first salary jobs.
As I approach graduation and seek to build my own life, I have begun reflecting on my parents' spending decisions and looking for ways to model my own after the principles they instilled in me: save where you can, set priorities for your money and make decisions that will support those goals.
Andres Guerra Luz is a journalism student at Arizona State University.