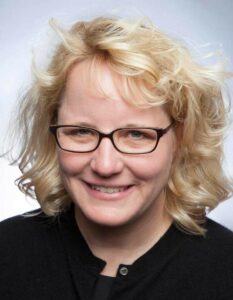 Desiree Hanford is an assistant professor and director of academic integrity and appeals at Medill. She teaches undergraduate and graduate courses that include news reporting and business and money reporting. Desiree is the co-faculty adviser for the Northwestern Business Review and a contributing editor for a B2B publication.
While at Medill, Desiree has served as acting director of undergraduate education and has worked closely with the Medill Office of Student Life. Desiree joined the Medill faculty full time in November 2009 when she became Medill's Journalism Residency Coordinator, a position she had for nearly five years. She was an adjunct instructor at Medill for three years while still reporting.
Outside of Medill, Desiree was an equities reporter for Dow Jones & Co. for more than 10 years, where she predominantly covered publicly traded companies and mutual funds. While at Dow Jones, Desiree's work appeared on Dow Jones Newswires, The Wall Street Journal and other national publications. She also worked for other news organizations and magazines, and she has freelanced for several publications, including The New York Times.
Follow her on Twitter: @djh89