Posted By Aimee O'Grady on Thursday July 25, 2019
Trade conflicts with China, Canada, Mexico and the European Union have grabbed headlines, but where do these disputes stand now? During SABEW's next teletraining session we'll talk about the status of the nation's trade disputes, how to cover them and what resources journalists can turn to when covering these topics. We'll also talk about how reporters around the country can localize these national stories and develop regional angles.
Listen to the recording. 
Moderator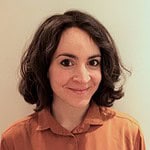 Soumaya Keynes, The Economist
Soumaya Keynes is the U.S. economics editor for The Economist based in Washington, D.C., where she covers the U.S. economy and the Trump administration's trade policy. She also co-hosts the podcast Trade Talks, a weekly discussion of the economics of trade policy, with Chad Brown of the Peterson Institute for International Economics. Prior to her posting, she was The Economist's economics correspondent, based in London, where she wrote about topics including the status of women in the economics profession. Prior to joining The Economist, she spent three years at the Institute for Fiscal Studies doing policy-relevant economic research on the British state pension system and public finances, and before that she worked as a policy adviser at HM Treasury.
@SoumayaKeynes
Panelists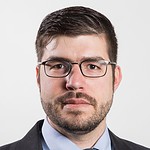 Adam Behsudi, Politico
Adam Behsudi is a trade reporter for Politico. He joined the publication in 2013 to help launch the publication's trade coverage and the must-read Morning Trade newsletter. He covers a full range of trade topics, including the U.S.-China trade fight, efforts to ratify the new U.S.-Mexico-Canada Agreement and turmoil at the World Trade Organization. He also reported on the fight to get the 2015 trade promotion authority legislation passed in Congress. Prior to joining Politico, he covered international trade policy for Inside U.S. Trade, where he tracked down the latest news on the Trans-Pacific Partnership, reporting from negotiating rounds on three continents. Before writing about trade, he covered local politics for the Frederick News-Post and crime for the Asheville Citizen-Times in western North Carolina. In 2018, Adam was awarded a SABEW Best in Business award for economics reporting for a story on the impact of President Trump's decision to withdraw from the TPP. He also was the recipient of fellowships from the 2018 China-U.S. Journalists Exchange program sponsored by the East-West Center and the 2017 Japan Center for International Exchange journalism program.
@ABehsudi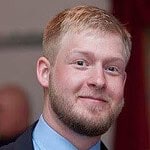 Brett Fortnam, Inside U.S. Trade
Brett Fortnam is managing editor for Inside U.S. Trade, a news service covering U.S. and international trade policy. During his five years at the publication, Brett has extensively covered U.S. negotiations with China and Europe, the renegotiation of the North American Free Trade Agreement, the inner workings of the World Trade Organization and the completion of (and U.S. withdrawal from) the Trans-Pacific Partnership. He is originally from upstate New York.
@BrettFortnam