In health care, there is no more high stakes case than Texas v. the U.S., which will decide the constitutionality of the Affordable Care Act. The ACA touches every aspect of our health care system. Right now, 18 Republican state attorneys general and governors, two individuals and the Trump administration are arguing against the validity of the ACA, which is being defended by 21 Democratic state attorneys general and the House of Representatives. On July 9, the Fifth Circuit Court of Appeals is to hear oral arguments in the case. No one is better able to unpack the various twists and turns of this highly unusual case or its potential ramifications than Katie Keith, J.D., MPH, who writes the "Following the ACA" blog for Health Affairs.
Join her with moderator Shira Stein, health care oversight reporter at Bloomberg Law, for what will be a fascinating and illuminating discussion. Participants can send in questions for Keith and Stein to address on the call.
This virtual training is part of a grant from The Commonwealth Fund to SABEW to educate journalists on health care issues. The Commonwealth Fund is a national, private foundation based in New York City that supports independent research on health care issues and makes grants to improve health care practice and policy. For more information, visit commonwealthfund.org.
Moderator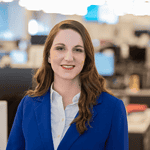 Shira Stein is a reporter at Bloomberg Law covering health-care oversight on Capitol Hill, including drug pricing, changes to the Affordable Care Act, and health-care consolidation. She also writes unique enterprise and data stories about a wide variety of topics in health care, including LGBT health, rural health, and maternal care.
Shira is an alumna of American University and formerly interned at The Washington Post. She is a member of the Association of Health Care Journalists, Investigative Reporters and Editors, the National Press Club, and the Society for Advancing Business Editing and Writing.
She is passionate about making a career in journalism accessible for those from marginalized backgrounds and spends her free time on initiatives that work toward that goal, including work with the Newseum's Power Shift Project.
Speaker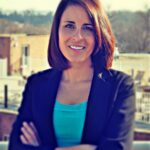 Katie Keith, J.D., M.P.H., serves as part-time research faculty for the Center on Health Insurance Reforms. She also is a principal at Keith Policy Solutions, LLC where she advises nonprofits and foundations on health care issues and conducts original legal, policy, and qualitative analysis to support policy goals. Her work includes an emphasis on implementation of the Affordable Care Act and its impact on underserved populations, such as the LGBT community.
Katie is a co-founder and steering committee member of Out2Enroll, a national initiative to connect LGBT people with coverage options under the Affordable Care Act. She is also an appointed consumer representative to the National Association of Insurance Commissioners and an adjunct professor at the Georgetown University Law Center where she teaches courses on the Affordable Care Act and LGBT health law and policy. She also provides "Following the ACA" rapid response analysis for the Health Affairs blog.
Katie received her law degree from Georgetown University Law Center and holds a Master's in Public Health from Johns Hopkins University.