Posted By sabew on Wednesday August 28, 2019
Listen to the recording. 
The Federal Reserve has been in the news a lot lately. It could be because it recently lowered the federal funds rate for the first time in a decade. Or because President Donald Trump has mentioned the Fed many times.
It's important to know what the Fed does, because the Fed's actions affect nearly everyone. If you have a credit card balance, a home equity line of credit or a savings account, the Fed's actions likely affect you. 
This training is for reporters who don't cover the Fed so that you can have a basic understanding of what the Fed does and how it may impact your beat.
Moderator
Mark Hamrick, senior economic analyst, Washington bureau chief, Bankrate.com
Mark Hamrick is Washington bureau chief and senior economic analyst for Bankrate.com, operating out of the National Press Building in the shadow of the White House and U.S. Treasury. He is best known for his analysis of the economy, including the job market, and the Federal Reserve and writes about those subjects for Bankrate. You might see him asking a question at a Washington news conference, hear him discussing these topics and more on the radio or read his name and analysis in print. He is a national award-winning business and financial news journalist who came to Bankrate after leading business news for broadcast at The Associated Press in Washington for nearly 20 years.
@hamrickisms
Panelists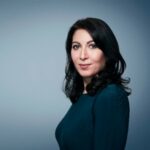 Donna Borak, senior economics writer, CNN
Donna Borak is a veteran journalist with more than 15 years of experience reporting on national business and economic policy stories. As a senior economics writer at CNN, she covers the Trump administration's economic policy, including ongoing trade negotiations with China, tax policy and the Federal Reserve. She has traveled extensively with Treasury Secretary Steven Mnuchin for CNN, covering economic summits around the world. Donna previously covered bank regulation following the aftermath of the 2008 financial crisis for The Wall Street Journal and the American Banker newspaper. She's also been a business reporter for The Associated Press and United Press International, covering defense and international trade, respectively. In 2014, she was selected as a John S. Knight Journalism Fellow at Stanford University.
@donnaborak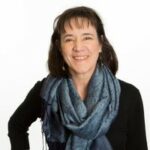 Nancy Marshall-Genzer, senior reporter, Marketplace
Nancy Marshall-Genzer is a senior reporter for Marketplace, working from the Washington, D.C. bureau. She started with Marketplace in spring 2007 after filing freelance pieces for the program for years prior. Covering the daily news from the nation's capital, Nancy has reported many special features. She has a long history in radio. Before joining the Marketplace portfolio, she worked at NPR, where her duties included producing, editing and reporting. Her previous experience also includes stints at WAMU 88.5 public radio in Washington, D.C., Monitor Radio and NBC radio and television, where she served as bureau chief for NBC TV in Tuzla, Bosnia. In 1999, Nancy won an American Medical Writers Association Award for her freelance contribution to the Marketplace series "Wanted for Questioning: America's Most Profitable Drug Companies."
@MarshallGenzer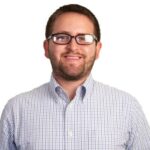 Polo Rocha, Federal Reserve reporter, S&P Global Market Intelligence
Polo Rocha reports on the Federal Reserve at S&P Global Market Intelligence, covering the Fed's monetary policy actions and its regulation of the banking industry. He previously reported on Wisconsin politics and the state economy for WisPolitics.com and WisBusiness.com.
@polorocha18
SABEW - Walter Cronkite School of Journalism and Mass Communication,
Arizona State University
555 North Central Ave, Suite 406 E, Phoenix, AZ 85004-1248

E-mail: [email protected]
Phone: (602) 496-7862
©2001 - 2020 Society of American Business Editors and Writers, Inc.