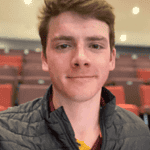 By Tobias Rein
About a year and a half ago I realized that I needed to pay attention to my finances.
Oh yea, that was right about the time I started college.
High school was a time of going to Applebee's and Chipotle whenever I wanted. The money I made during my summer jobs was enough to get me all the way through the year. There wasn't a ton to worry about financially. I realized in about the first three weeks of college that that was not going to fly anymore.
Freshman year was one thing; I lived in a dorm, was on the meal plan and spent a lot of time on campus. Even still, I pretty much ran out of money in my checking account by the end of the first semester and realized I needed to dip into my saving and liquidate a couple of stocks to have some spending money.
If I thought last year was a little tight, this year is stretched as thin as paper. Now I live in a house, buy my own groceries, pay for utilities and internet, and conserve everything to make every dollar go further. It's a challenge.
One of the coolest tools I take advantage of is cash back, and not just through a credit card on certain purchases or through a special promotion online. For almost every item I purchase at the grocery store, I find a way to pay the least I can.
I start saving before I even buy groceries.
Like my mom used to do, I take the time to look through the weekly circulars to scan for deals and coupons – oftentimes there are some pretty good deals. A dollar off on chicken here and buy-one-get-one cereal there goes a long way to stretch the dollars.
Then comes the fun part – before I go to the store, I tap onto my several cash-back apps on my phone. My favorites are iBotta and FetchRewards. These apps offer cash back on items you wouldn't normally find coupons for. Sometimes the coupons overlap, and you can essentially get certain groceries for free.
In the apps, you can see what brands and items will give you additional cash back if you buy. You can then create your shopping list around these items.
It is fun to work around the deals because it forces you to improvise and try things you may not have had before. An example this week was a deal that offered $5.99 back (much more than most other deals) with the purchase of a particular brand of plant-based burgers that only costs $5.99 – essentially it would be free. I tried it, because why not get some meatless burgers for free and try something new? Well, they were delicious.
There are few cash back offers that earn more than $1.50 and most are between 25-cents and 50-cents, but it does add up when buying $75 worth of food at a time.
At the end of the month, either a check is mailed to you, you cash in points for an online gift-card or sweepstakes, or you get a special offer at certain retail stores; it all depends on the app.
But the big plus is that if you have several of the apps, you can double/triple/quadruple the power each of your purchases has in cash back.
It takes a little time to scan in receipts and products, but once you figure out which apps are best for which stores and types of products, the process becomes habit and it can even add a fun challenge to shopping.
Tobias Rein is a student at Arizona State University's Walter Cronkite School of Journalism and Mass Communication.