The BLS Quarterly Census of Employment and Wages program publishes a quarterly count of employment and wages covering more than 95 percent of U.S. jobs. It's available at the county, metro, state and national levels by industry.
In this webinar, we'll focus on county data and how it can be used in several types of economic stories about the local industries in your community.
By the end of the webinar, you'll be able to:
• Understand how the data is collected and organized.
• Find your county's data in various QCEW reports.
• Place local industries in state and national context.
• Come up with several story ideas using the data.
This webinar is free to business journalists thanks to the sponsorship of the American Statistical Association.
Moderator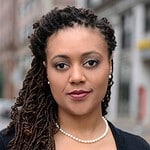 Kimberly Adams
Kimberly Adams is a host/ correspondent at Marketplace, America's largest broadcast business program. She covers politics and general news for Marketplace from the Washington, D.C. Bureau, where she also serves on the Board of Governors of the National Press Club. Before moving to D.C., Kimberly reported on the political, social and economic upheaval in Egypt following the Arab Spring as a freelance journalist based in Cairo. Her work aired on multiple networks in the U.S., Canada, U.K., Ireland, Germany, Hong Kong and elsewhere. While reporting in Cairo, she received awards from the National Association of Black Journalists, the Religion Communicators Council, and the Association for Women in Communication. She previously participated in IWMF's "Great Lakes" Reporting fellowship to Uganda. Prior to freelancing, Kimberly worked as a producer for NPR from the D.C. headquarters, covering politics, arts, culture, and breaking news as a producer for "Weekend Edition" and the Washington Political Unit.
Speakers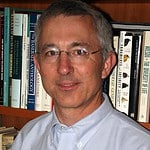 Paul Overberg, data reporter, The Wall Street Journal
Paul Overberg is a data reporter at The Wall Street Journal and a member of its investigative team. He focuses on economic and demographic stories but helps reporters working on many beats. He previously worked at USA TODAY as a member of its data team. He has taught at Northwestern University's Medill School of Journalism and served as a senior fellow for the Center for Health Journalism at the University of Southern California.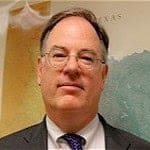 David Hiles, Bureau of Labor Statistics
David Hiles publishes the County Employment and Wages release for the BLS Quarterly Census of Employment and Wages (QCEW). He started at BLS in 1986, working on the national payroll survey (CES). In 1997 he moved to the QCEW and led its switch from annual to quarterly publication. He has overseen several accelerations of the QCEW release. Mr. Hiles lives in Hyattsville MD with his wife and two children where he served for four years as a city council member.