SABEW Conference Schedule May 10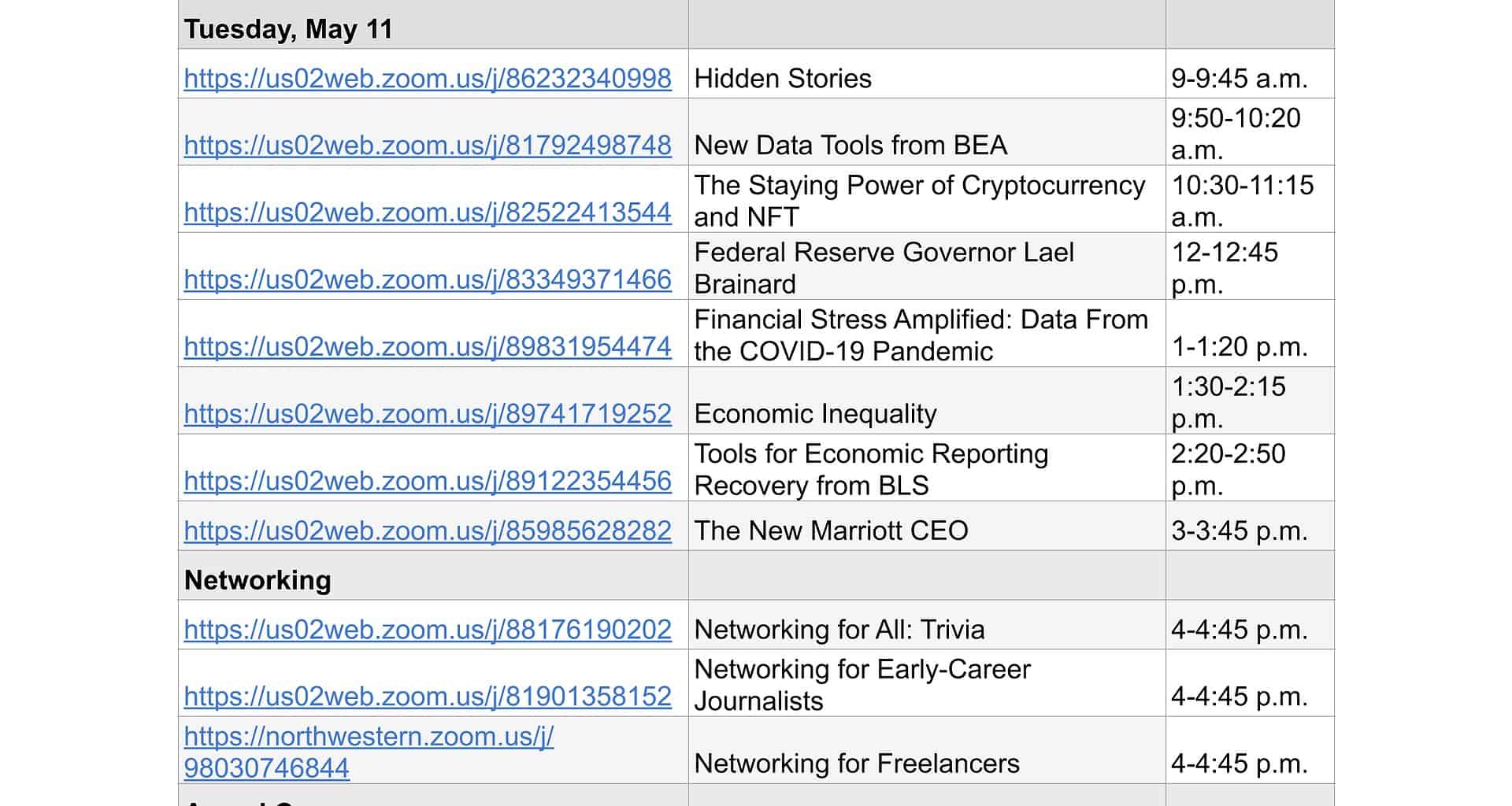 SABEW's May 10-11 virtual conference focuses on the road to recovery and what's next with newsmaker, how-to and skills sessions. This is designed for busy members who want to come and go in the middle of their workdays.
There are two sessions on Monday, May 10 starting at 1 p.m. ET with Reddit Co-Founder and CEO Steve Huffman. Will Reddit's investor communities continue to shake up Wall Street? And how is Reddit monitoring bad actors on the platform and balancing that with free speech?
At 2 p.m. ET, sit in on a conversation between Chicago Federal Reserve President Charles Evans and Mark Hamrick, Washington Bureau Chief of Bankrate. Where does President Evans think the economy is headed?
Tuesday kicks off at 9 a.m. ET with a look at hidden stories within President Biden's $6 trillion federal spending initiatives, followed by a cryptocurrency and NFT session.
"We're confident that this conference will help you produce powerful, engaging economic and business stories," said Desiree Hanford, conference chair and assistant professor at Medill School of Journalism, Media, Integrated Marketing Communications at Northwestern University.
Wondering how to cover economic inequality? On Tuesday afternoon, you'll hear from an outstanding group of panelists about inclusive, accurate and appropriate coverage of economic inequality.
"We also have opportunities to network for early-career journalists, freelancers and reporters, and anyone who loves a good trivia contest," said Hanford.
Did you win a Best in Business Award? Find out by attending the virtual Best in Business Award Reveal Ceremony from 5 to 6:00 p.m. ET. Let's celebrate the best reporting from a historic year during this closing event.