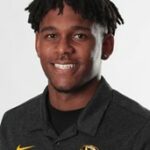 By Justin Efebera
It's no secret that being a college student can be tough in many different ways, especially when it comes to money.
It's really the first time in your life where you are truly independent, fully responsible for your own actions and decisions. So, no matter how you are getting your money, whether you're receiving help from your family or working, the question of how to navigate one's finances in college can be truly difficult.
Growing up blessed enough to be in a well off two parent household, I was always taught about the importance of saving money and investing in ways so that your money worked for you. It wasn't until my sophomore year taking my Economics 1000 class that I learned about certain concepts of economics that I had never thought of before. The one that most intrigued me was the idea of cost-benefit analysis.
Cost-benefit analysis is basically just the method in your head of calculating whether you should do something or not. If we conclude that the cost of doing the action isn't worth it, we won't do it. However, when exploring the problems there were with cost-benefit analysis, I ran into the concept of the value of a life which is the culmination of one person's total earnings. It seemed so crazy to me that Economics could put a price on someone's life! What I took away from that section was the fact that Economics is really a fact-based system, and in that system, there is a price and cost for everything, even someone's life.
If an employer chooses to add a certain feature to a job that makes it more dangerous, there must be some type of compensation or payoff to make up for the added risk. I believe this is interconnected with the concept of game theory. This is not just an economic concept, but a life concept.
It's amazing to me how often we use it and cost-benefit analysis when making decisions, particularly about how we spend our money.
We also use a strategy – what we in economics would be called "game theory."
The process of game theory is at work for example, when you are trying to meet up with someone or a group. Everyone is using their dominant strategy to get the best outcome for them, but at the end, the goal is to really coordinate so that the outcome can be best for everyone involved, even if it is not the best outcome for someone individually.
I see this at work in many different ways.  I am a member of the Mizzou football team, and while we are all working together, we still have our own interests.  We must coordinate those interests in order to achieve our goals.
I wish when coming to college, I could have taken the time to simply understand these intricacies and processes that go into the decisions we make. I believe it's now important to see this and become more aware of them so that I can make better informed choices with my time and money.
Efebera is a sophomore journalism student at the University of Missouri.