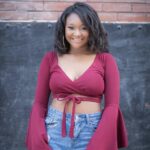 By Jessica L. Peterson
High school didn't teach me a lot of things. They didn't teach me how to pay taxes, how to handle household emergencies, or how to pay for a mortgage. What they did teach me is how to find the slope of a parabola, but I still have yet to use this valuable skill in my everyday life.
When I got older, I had to figure it out as I went. How am I going to pay for college? What loans I need to take out? How do I pay these loans back? These questions took me till college to even start answering. Going to college is a complex game, but once you know the rules, it's allworthwhile.This year is my freshman year of college. Due to the pandemic, my first year has been anything but traditional.
Many students decided to use this as an advantage to save money for school by staying home, going to community college and so on. I wanted to stick to the plan I had before the pandemic, which consisted of me still living on campus, going to in-person classes, and trying to join the big community that is Mizzou.
Before school started, I needed to sit down with my dad, and talk about what attending college would even look like. I would recommend this being the first step towards paying for your college education. You want to create ​a systematic approach that includes estimating the strengths and weaknesses by identifying the benefits of an action as well as the associated costs, and subtracting the costs from benefits.
In other words, you need to determine a "cost benefit analysis" for your four years at the university. I read that "32 percent of students reported neglecting their studies at least sometimes because of the money they owed" – and it resonated with me. By creating a plan/layout of your finances, you give yourself a goal to work toward, which helps alleviate the stress that comes with managing your money. Also, this process will help you see what you can afford and where you need to pull back a little.
After you figure out what you have and what you need, your next move should be to look at what you can do to meet your future financial needs. For me this move consisted of looking into scholarships, jobs, and paid/unpaid internships. Each one of these options come with good opportunities that can help further your life after college as well as your life still in college.
In my experience, what my high school didn't tell me is that internships (especially paid ones) are where you can really help further your academic and future career. Anastasija Dojchinovska, in her article, "Mark in Style," says that "50% of internships result in job offers." Internships help you gain valuable work experience, explore your career path, help you develop your skills, and receive possible financial compensation.
In my opinion, internships are the best, most rewardable move that any college student could make. Managing college is tough. You need to make sure you are doing your schoolwork as well as making connections and relationships. But the focus is on paying for school every step of the way!
My advice to you is to take it one step at a time. Come with a plan and make sure you keep up with what you know you will need in the future. Planning will help evaluate stress and make your entire college experience one you won't ever forget.
Peterson is freshman from St. Charles, Missouri, majoring in journalism.