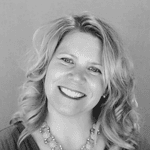 Kathleen Graham is the executive director of the Society for Advancing Business Editing and Writing (SABEW). Since 2014, Kathleen has been an advocate for business journalists, overseeing programming and initiatives for newsrooms, journalists, media professionals, and students. Graham is responsible for the vision and strategy for both the long-term and day-to-day operations of the organization, including its financial health, governance, programs, administration, and outreach to external constituencies.
Before joining SABEW, she served as the executive director for the Alfred Friendly Press Partners in Washington, D.C. She supported the development of strong international newsrooms through six-month fellowships in leading U.S. news organizations. She developed a fellowship with the Kiev Post and worked with journalists from emerging democracies in Pakistan, Bangladesh, Kenya, Ecuador, Malaysia, and South Korea.
Previously, she served as the executive director of the Radio Television Digital News Foundation (RTDNF), the professional development arm of RTDNA — the largest association of digital news managers and journalists. During her 17 years at RTNDA, she worked to develop and secure grants for newsroom leadership, journalism ethics, the First Amendment and newsroom diversity programs. She produced the annual fundraising gala in Washington, D.C. She is a recipient of RTDNA's Rob Downey Service Award.
For the past twelve years, Graham has been a member of the National Press Club. She is also a member of the American Society of Association Executives (ASAE). She has served as a judge in the Robert F. Kennedy Book and Journalism Awards for over a decade. She was a RIAS Berlin Commission Fellow in the German-American journalist exchange program. RIAS (Radio in the American Sector) was the radio station in Berlin at the center of the East-West conflict from 1946 to 1989.
Graham advocates for women in the newsroom through SABEW's Xana Fellows program and participates in the Power Shift Project and Politico's Women Rule program. From 2002 to 2011, Kathleen served as a board member of the Dress for Success Foundation, Washington, D.C., affiliate. Dress for Success empowers women to achieve economic independence by providing a network of support, professional attire and the development tools to thrive in work and in life.
Contact Kathleen:
Phone: (202) 549-0158
E-mail: kgraham at sabew dot org