SABEW Friends,
The work that SABEW does has never been more important. The United States is in the midst of an economic crisis and pandemic, and our members are at the heart of that coverage. As an organization, we're busy training and supporting journalists as they cover these important stories.
This hasn't been an easy year, but SABEW is adapting and pushing forward, and we have confidence in the future of the organization. Earlier this month, SABEW hosted its first virtual conference, which featured an impressive lineup of more than 20 sessions and newsy keynote addresses. Our inaugural Best in Business Book Award, a successful extension of SABEW's annual journalism awards competition, recently wrapped up. And our international ranks are growing. This year, we've welcomed nearly 70 new members from news organizations in Africa, Afghanistan, Bangladesh, Indian, Nepal, and Pakistan.
Even during these challenging times, SABEW is an organization with momentum. But to continue training journalists, advocating for access to government data, and assisting members as the industry evolves, we need your support.
We hope you'll consider a year-end donation that will help SABEW continue advancing business journalism and supporting journalists. You can do so below or by mailing a check to: SABEW, P.O. Box 4, Fountainville, PA 18923.
Thank you for your support of SABEW. We wish you a safe and happy holiday season!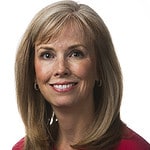 Kim Quillen, SABEW Board President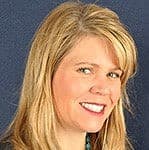 Kathleen Graham, SABEW Executive Director
Feel like a philanthropist; become a monthly donor.
Please consider reflecting your commitment to excellent business journalism with an automated monthly gift to SABEW. A year from now, you'll be proud that you consistently supported our $400,000 organization and the business journalists we inform, educate, recognize and defend. Select an amount and "Recurring monthly donation" below, and use "Other" if you want to indicate a different monthly amount than what you see below.
Thank you for your generosity.