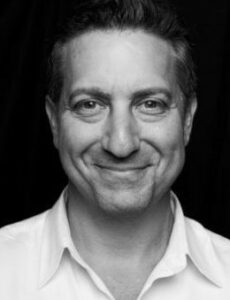 Caleb Silver has been the editor-in-chief of Investopedia since 2016. He is an award-winning media executive with more than 20 years of experience in business news, digital publishing and documentaries.
Prior to joining Investopedia, Caleb was the Director of Business News for CNN and worked for the network for ten years in a variety of executive and management roles including the Executive Producer for CNNMoney.com, where he helped launch the CNNMoney Video Network. He was also a Senior Producer on The Situation Room with Wolf Blitzer.
Caleb began his business journalism career at Bloomberg News in 1997, where he worked as a senior television producer for eight years.
Over the course of his career, he has earned and contributed to multiple industry awards and nominations, including the EMMYs, EPPYs, SABEW's Best in Business, and the Peabody. He is on the Board of Governors and Executive Committee of SABEW (Society for Advancing Business Editing and Writing).
Caleb earned his M.A. at NYU's Carter Journalism Institute and his B.A. from Colgate University.
Follow him on Twitter: @calebsilver