Posted By sabew on Friday April 12, 2019
They've gotten a bum wrap for their news consumption habits. But millennials are regular consumers of news, and research shows that they often are willing to pay for content. Just how do you develop coverage for millennials and, even better, sell them a subscription? SABEW's May virtual training session will do a deep dive on this generation and its impact on the news business. Our expert panel will also explain how Americans age 18 to 34 like to consume information and share tips on writing for a millennial audience.
MODERATOR
Alex Heath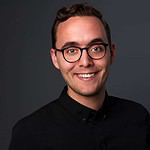 Alex is a senior reporter for Cheddar, where he regularly breaks news on the biggest players in consumer tech and media. Before Cheddar, he was a senior reporter for Business Insider. He was the 2018 recipient of the Larry Birger Young Business Journalist Award from The Society of Advancing Business Editing and Writing. He's currently based in New York City and originally hails from Louisville, Kentucky. Follow him on Twitter at @alexeheath
PANELISTS
Jennifer Benz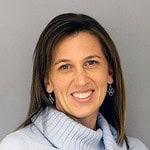 Jennifer Benz is a principal research scientist and Deputy Director of The Associated Press-NORC Center for Public Affairs Research, which collaborated with the American Press Institute on a nationwide survey and study of the news habits of millennials. Benz is a political scientist whose research focuses on the connection between public policy and citizen engagement. With training and experience in political science, social psychology, and public health, Benz's research uses an interdisciplinary approach in both theory and method. Prior to joining the AP-NORC Center, Benz worked as a research scientist for NORC's Public Health research department. She earned her Ph.D. In political science from the University of North Carolina. Follow her on Twitter @jennybenz
Jennifer provided these links to studies on millennials and news by the Media Insight Project:
How Millennials Get News: Inside the Habits of America's First Digital Generation
Breaking Down the Millennial Generation: A Typology of Young News Consumers
How Millennials Use Technology to Get News: Differences by Race and Ethnicity
How Millennials Get News: Paying for Content
Susannah Snider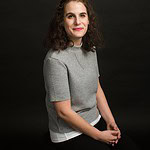 Susannah Snider is the Senior Editor for Personal Finance at U.S. News & World Report, where she covers a range of personal finance topics, from taxes to college financial aid and budgeting strategies. In addition to her reporting duties, Snider oversees and edits the My Money blog, which publishes financial advice from outside money experts, including tax preparers, shopping experts, financial planners and cord-cutters. Snider is the recipient of the 2018 RTDNA/NEFE Excellence in Personal Finance Reporting Award in the Digital category and holds a master's degree in journalism from the University of Southern California. She has appeared as a personal finance expert on television, radio and in print, including on Cheddar, Fox & Friends, The Tavis Smiley Show, Your Money on Wharton Business Radio and Fox Business News. Follow her on Twitter at @sussnider
Gerry Spratt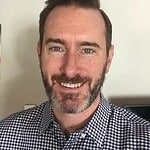 Gerry Spratt is the Director of Content at NerdWallet, a personal finance website. He joined the San Francisco-based startup in 2014 after a 16-year career in traditional journalism. Since 2014, he and the rest of Content leadership have built an in-house team of 70+ writers and editors to cover all aspects of personal finance from a consumer-facing perspective. Gerry previously worked at the Santa Barbara News-Press, Seattle Post-Intelligencer and San Francisco Chronicle. His newspaper roles included copy editor, reporter, sports editor and metro editor. He lives in Seattle with his wife and two young children. Follow him on Twitter at @gspratt76
SABEW - Walter Cronkite School of Journalism and Mass Communication,
Arizona State University
555 North Central Ave, Suite 406 E, Phoenix, AZ 85004-1248

E-mail: [email protected]
Phone: (602) 496-7862
©2001 - 2020 Society of American Business Editors and Writers, Inc.