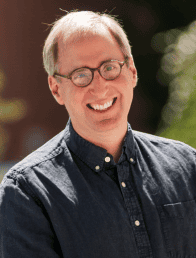 Alan Deutschman has been the Silicon Valley correspondent for Fortune, a senior writer at Fast Company, the "Profit Motive" columnist for GQ, and a contributing editor at Vanity Fair and New York Magazine. Since 2011 he has held the Reynolds Endowed Chair of Business Journalism at the University of Nevada, Reno.
Deutschman is the author of The Second Coming of Steve Jobs(2000), A Tale of Two Valleys (2003), Change or Die (2007), Walk the Walk (2009), and How Steve Jobs Changed Our World(2011). His books have been translated into eight languages.
His articles have also been published in the New York Times Magazine, the Wall Street Journal, Wired, Newsweek, Salon.com, San Francisco Chronicle, and the Boston Globe. He has appeared as a commentator for NBC's "Today Show," CNBC's "Squawk Box," Bloomberg TV's "Bloomberg West," and documentaries on CNN, CNBC, Bloomberg TV, and the Discovery Channel.