Ever since a Texas judge ruled more than a year ago that the Affordable Care Act was unconstitutional, everyone has been waiting for a decision from a federal appeals court: Would it uphold the ACA or would it back the Texas judge's ruling? The federal appeals court, in a 2-1 ruling, recently handed down a decision that didn't quite answer either question. It ruled that the mandate requiring insurance was unconstitutional, but it sent the rest of the case back to the Texas judge to "conduct a more searching inquiry" into which of the law's parts could survive without the mandate.  What does this mean for the law? What does this mean for the 17 million people who use Obamacare? And what impact, if any, will this have on the 2020 election?
Katie Keith, J.D., MPH, who writes the "Following the ACA" blog for Health Affairs, is perfectly poised to answer those questions and others.
Join her with moderator Shira Stein, health care oversight reporter at Bloomberg Law, for a close look at this complicated and profoundly consequential case.
This virtual training is part of a grant from The Commonwealth Fund to SABEW to educate journalists on health care issues. The Commonwealth Fund is a national, private foundation based in New York City that supports independent research on health care issues and makes grants to improve health care practice and policy. For more information, visit commonwealthfund.org.
Moderator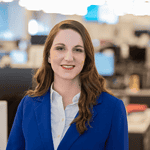 Shira Stein is a reporter at Bloomberg Law covering health-care policy at the Department of Health & Human Services, including drug pricing, the move to value-based care, and other major initiatives. She looks broadly at where health care is going, including how the department is interacting with the White House and Capitol Hill.
Speaker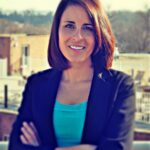 Katie Keith, J.D., M.P.H., serves as part-time research faculty for the Center on Health Insurance Reforms. She also is a principal at Keith Policy Solutions, LLC where she advises nonprofits and foundations on health care issues and conducts original legal, policy, and qualitative analysis to support policy goals. Her work includes an emphasis on implementation of the Affordable Care Act and its impact on underserved populations, such as the LGBT community.
Katie is a co-founder and steering committee member of Out2Enroll, a national initiative to connect LGBT people with coverage options under the Affordable Care Act. She is also an appointed consumer representative to the National Association of Insurance Commissioners and an adjunct professor at the Georgetown University Law Center where she teaches courses on the Affordable Care Act and LGBT health law and policy. She also provides "Following the ACA" rapid response analysis for the Health Affairs blog.
Katie received her law degree from Georgetown University Law Center and holds a Master's in Public Health from Johns Hopkins University.