Posted By Tess McLaughlin on Thursday June 18, 2020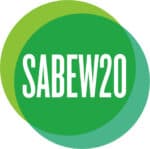 In a unanimous board decision, the leadership decided to host a digital conference due to COVID-19.
Despite these challenges, we are excited to produce incredible virtual content – newsmakers, skill-building, storytelling and networking. This is also a new opportunity for SABEW to attract an even wider geographic audience of business journalists.
We'll continue to be in touch with you once we have dates and updates to share.
SABEW - Walter Cronkite School of Journalism and Mass Communication,
Arizona State University
555 North Central Ave, Suite 406 E, Phoenix, AZ 85004-1248

E-mail: [email protected]
Phone: (602) 496-7862
©2001 - 2020 Society of American Business Editors and Writers, Inc.