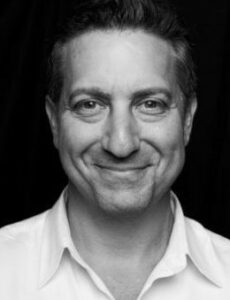 Caleb Silver, editor-in-chief and senior vice president at Investopedia, will be installed as the new president of the Society for Advancing Business Editing and Writing (SABEW) on June 24 at noon during the annual membership meeting. Register to attend SABEW's virtual membership meeting and passing of the gavel ceremony marking the change of leadership.
He succeeds Kim Quillen, business source editor at Chicago Tribune, who served as SABEW's president for the past year.
Silver has been the editor-in-chief of Investopedia since 2016. He is an award-winning media executive with more than 25 years of experience in business news, digital publishing and documentaries.
Prior to joining Investopedia, Silver was the Director of Business News for CNN and worked for the network for ten years in a variety of executive and management roles including the Executive Producer for CNNMoney.com, where he helped launch the CNNMoney Video Network. He was also a Senior Producer on The Situation Room with Wolf Blitzer.
Silver began his business journalism career at Bloomberg News in 1997, where he worked as a senior television producer for eight years. Over the course of his career, he has earned and contributed to multiple industry awards and nominations, including the EMMYs, EPPYs, SABEW's Best in Business, and the Peabody.
"It's an honor to serve as president of SABEW, following in the footsteps of so many important business journalists who have held this role before me," Silver said. "Business journalism has never been more important than it is today, and SABEW's mission of fostering and promoting it at the highest levels has never been more critical. Our best days are yet to come."
In addition to Caleb Silver (@calebsilver), SABEW's spring 2021-2022 officer ladder is comprised of Vice President Heather Long, economics correspondent, The Washington Post (@byHeatherLong), and Secretary/Treasurer Glenn Hall, chief editor, Dow Jones Newswires (@GlennHall).