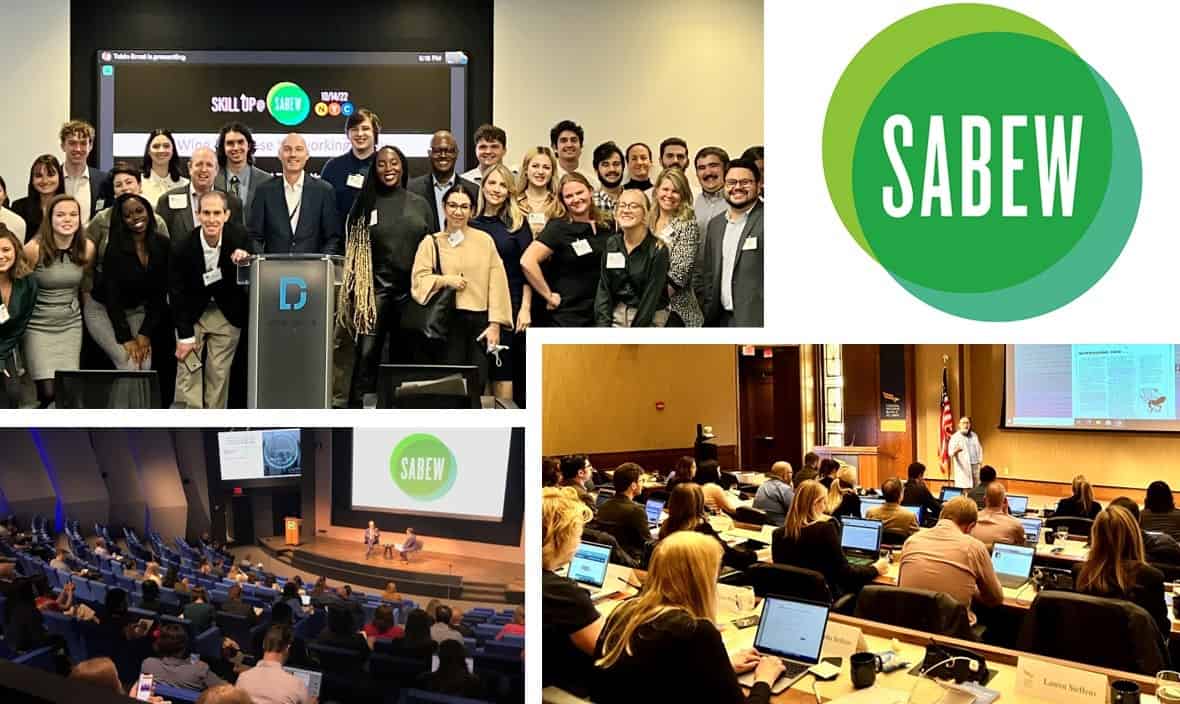 In case you needed some data-driven reasons to support SABEW's mission with your generous donations, let's count the ways:
More than 3,700 journalists participated in SABEW programs and awards competitions this year.
1,534 journalists watched SABEW's virtual training sessions (10 sessions), virtual conference sessions (13 sessions) and our new series launched this year called Legends in Business Journalism (three programs).
583 people attended one of our six 2022 events since we paused in-person gatherings due to COVID.
211 SABEW members (out of 1,696 submissions) were honored for Excellence in Business Journalism through our Best in Business Awards in the U.S. and Canada, Book competition (including a new personal finance award launched in 2022), and SABEW's Distinguished Achievement Award and President's Award.
105 people participated in Fellowship opportunities designed to advance students, journalists of color, women and mid/early-career journalists.
We released seven First Amendment statements and supported Sunshine Week, World Press Freedom Day and Student Press Freedom Day.

Thank you for your friendship and support!
–Glenn