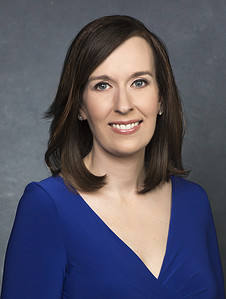 Kelli Grant is the deputy personal finance editor for CNBC digital. She is also a Certified Financial Planner™ professional.
Previously, Kelli was a senior editor at Grow, part of CNBC's partnership with Acorns. She was also a reporter for CNBC digital covering personal finance and consumer spending. Prior to joining CNBC, Kelli was the senior consumer reporter for MarketWatch.com and SmartMoney.com. Her work has appeared in The Wall Street Journal, The New York Times, SmartMoney, Kiplinger's Personal Finance, Good Housekeeping, Real Simple and Family Circle, among other publications.
Kelli holds a master's degree in personal financial planning from Kansas State University, and a bachelor's degree in journalism and anthropology from Ithaca College.