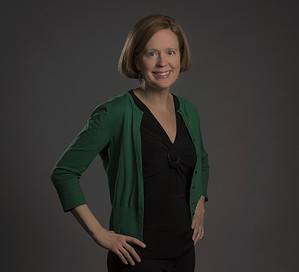 Jennifer Liberto is the economics editor of the Washington Post, where she supervises coverage of the global and U.S. economy, as well as economic policy.
Jennifer joined the Post as deputy economics editor in late 2019. She helped run and coordinate The Post's coverage of the economic impact of the Covid-19 pandemic, as well as the federal government's response during the recovery. More recently, she's overseen coverage of supply-chain shocks, labor shortages and inflation.
Previously, she was deputy business editor for National Public Radio, after serving as interim executive producer of Weekend All Things Considered and a senior editor on the show. Earlier in her career, she was senior financial services reporter and an associate editor at Politico and a senior writer for CNN Business in Washington. She has also worked as a statehouse reporter and business reporter for the Tampa Bay Times. And she has written pieces for Fast Company, Fortune, Kiplinger, Salon and American Lawyer.
Her coverage of the economy has won multiple awards, including a Peabody Award in 2010 for team coverage of the Gulf oil spill and a SABEW Best in Business award in 2011 for team coverage of the stock market plunge. She's also edited both winners and finalists of SABEW awards over the years, including in the retail, economics and data journalism categories.
Jennifer is a graduate of the Medill School of Journalism at Northwestern University, and a native of New Orleans.