Goldschmidt DC Data Workshop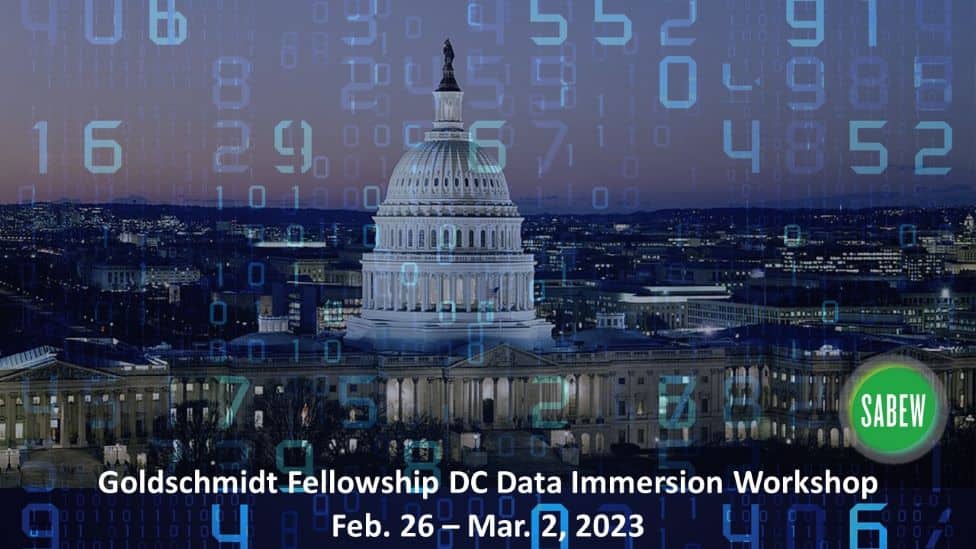 Nearly two dozen journalists will attend SABEW's 2023 Goldschmidt Fellowship data immersion workshop February 26 – March 2 in Washington, D.C. During the five-day program, the Fellows will interact with representatives from governmental and non-governmental agencies that produce the data that business journalists use every day. These sessions expand the journalists' knowledge of economic data while helping government agencies better tailor that data to inform the public.
The in-person workshop will focus on understanding how the government creates and uses data and will show how to locate hidden data. Experts and government professionals will surround fellows during this all-access program. Additionally, they will speak directly with those who compile and manage the statistics as they explore the large cache of data each agency produces and understand the data's importance to their communities.
The event will include representatives from the:
American Statistical Association (ASA)
Brookings
U.S. Bureau of Economic Analysis (BEA)
U.S. Bureau of Labor Statistics (BLS)
U.S. Census Bureau
U.S. Department of Agriculture (USDA)
Investment Company Institute
Project on Government Oversight
The workshop is in its ninth year and is funded annually by a grant from the Illinois-based Walter and Karla Goldschmidt Foundation.