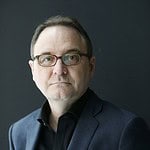 Rich Barbieri is the deputy editor of Asia business and economics at The New York Times.
Previously, Rich was the executive editor of CNN Business where he oversaw digital coverage and newsgathering for CNN's worldwide coverage of brands, media, markets, economics, technology and personal finance. He managed a team of more than 60 reporters and editors around the world across platforms. He also oversaw CNN MoneyStream, CNN Business' new personalized business news app. He previously served as the managing editor at CNN Business and joined CNN in September 2007.
Prior to joining CNN, he worked for 15 years at American Lawyer Media. Rich also worked as New York news editor at the Associated Press and as managing editor of Crain's New York Business. He won an AP reporting award in 1992 for coverage of California's first execution in decades, and his newsrooms have won more than 100 editorial and design awards from local and national journalism organizations.
Follow him on Twitter: @richbarbieri.