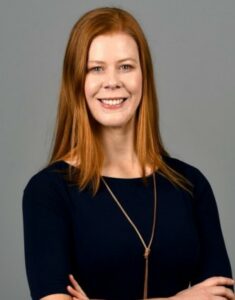 Heather Long is a writer and columnist focused on the economy at The Washington Post.
Heather weighs in daily on the hottest topics impacting the U.S. economy. She is best known for her coverage of the tax code overhaul and her travels around the Rust Belt highlighting the views and needs of middle America. Prior to joining The Washington Post in July 2017, Heather was a senior writer and editor at CNNMoney, an assistant editor at The Guardian US and a deputy editor and columnist at The Patriot-News in Harrisburg, Pa. during the Penn State/Jerry Sandusky child sex abuse scandal coverage. Heather began her career at an investment firm in London and holds a BA in economics from Wellesley College and a master's degree in financial economics from Oxford University, where she was a Rhodes Scholar. When she's not geeking out about economics and markets, Heather tap dances and mentors high school students and young adults.
Follow her on Twitter: @byHeatherLong.