By Madeline Ackley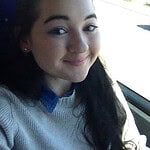 In 2017, I found myself in a precarious financial situation, like so many 20-something college students do. I had left home and was living with two roommates in an apartment in downtown Phoenix so I could be close to campus.
One consequence of living in a college town, however, is that things are more expensive. A lot more expensive in some cases. Each month the expenses piled higher and higher and I was barely squeezing by with my minuscule paycheck working part time as a doggy daycare attendant. So, I did what any cash-strapped millennial in 2017 would do: I illegally sublet my room to strangers on Airbnb.
Technically, it wasn't illegal. My rental agreement did not explicitly prohibit the practice, but I knew I was doing something that was at least frowned upon. But at the time, things looked so bad, I felt like I had little choice.
So, after posting some well-cropped photos of my room on the site, right away I started getting bookings. I basically turned my room into a tiny hotel for strangers. All kinds of people started showing up: people on business, travelers, young people, old people – people from all over the world.
At the time, I was unaware of just how common these flexible, short-term money-making engagements had become. More than half of college students in the United States have side jobs in order to offset the financial burdens of higher education, according to FlexJobs. Many of these side jobs are part of the ever-growing gig economy: Uber, GrubHub, Wag and Airbnb chief among them. Unlike traditional companies, those who work for these apps are not employees, but are contracted labor.
While my room was occupied with guests, the couch became my bed, the front closet my dressing room and kitchen table my office. Coming from a large family, giving up my personal space didn't bother me too much, and aside from a few notable exceptions, I enjoyed hosting the visitors. Only once did I enter my room after a guest had left to find it smelling like an armpit. Even more surprisingly, only one guest creeped me out so much I felt the need to alert the site.
While most of my experiences with guests were neutral, and many even positive, after a while, renting out my room became exhausting. I had no space of my own and very little privacy. In the end, I made close to $2,000 in about four months. My poor roommates were just as pleased as I was when I deactivated my account.
Young people like me, who are coming of age in a post-recession America, are saddled with higher costs of living and greater student loan debt than previous generations. Young people are renting out their houses and cars while working traditional jobs, just to afford living expenses.
In some ways, I'm thankful for a site like Airbnb, which allowed me the flexibility to make money and continue my education. At the same time, the fact that a significant number of people are renting out their most personal possessions to strangers is at least a little troubling. I can't wait to see what students will be renting out 10 years from now!
Madeline Ackley is a journalism student at Arizona State University.