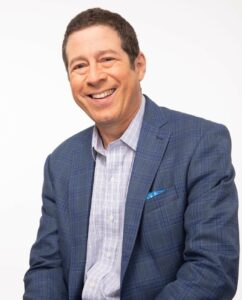 Scott Wenger is chief content officer and managing director at VolpeMiller, a content development firm focused on climate risk and business commentary published in Fortune, MarketWatch, STAT, TechCrunch and more. Previously, he was editorial director of Barron's Advisor and a group editorial director at Arizent, formerly SourceMedia, managing six titles in its Financial Planning and Employee Benefits News groups.
Over his career, Scott has reported at or managed editorial teams at some of the nation's top media outlets, including the New York Daily News, CNN, CNBC, The Wall Street Journal and The Hartford Courant. In addition, Scott worked as a healthcare analyst at Alex. Brown & Sons, where he was a Series 62 registered securities representative, and has been a part-time editor-writer for the U.S. Treasury Department's Office of Financial Research.
Under Scott's leadership, his teams have won numerous reporting and digital media awards — including for a groundbreaking investigation edited by Scott that probed the links between financial distress and military suicide and resulted in congressional legislation. At the Daily News, Scott was honored for excellence in economic reporting by the Institute on Political Journalism for a series he authored on China. Scott's professional and personal travels have taken him to all seven continents.
Follow him on Twitter: @ScottWengerNYC