Posted By Tess McLaughlin on Monday February 10, 2020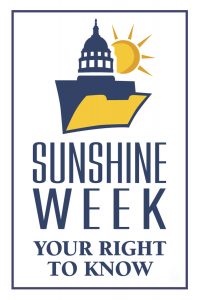 As the nation marks Sunshine Week '20, the Society for Advancing Business Editing and Writing (SABEW) will celebrate the importance of the First Amendment and press freedom. Journalists, consumers and businesses require timely, accurate data to understand the state of the economy and to make sound decisions affecting all aspects of a democratic society. SABEW supports open government, access to data and timely responses to FOIA requests.   
Sunshine Week  – It's Your Right to Know http://sunshineweek.org/
SABEW - Walter Cronkite School of Journalism and Mass Communication,
Arizona State University
555 North Central Ave, Suite 406 E, Phoenix, AZ 85004-1248

E-mail: [email protected]
Phone: (602) 496-7862
©2001 - 2020 Society of American Business Editors and Writers, Inc.