It's one of the big stories of the year, and business journalists can play an important role in the coverage. In this virtual training, we'll talk about the November elections and the election-related stories that can be assigned on the business desk. We'll also dive into campaign finance and the stories that can be mined from this data. Whether your organization is covering the White House or City Hall, this session will be packed with practical tips and advice for you.
Moderator

Fred Monyak, business news editor, The Associated Press
Fred is a Washington news editor who oversees coverage of the global economy. He has a bachelor's degree in English and a master's in journalism, both from Northwestern University. He began his career in Norfolk, Virginia, where he covered local news, before moving to Washington, where he initially helped oversee coverage of politics, diplomacy and other areas as news editor in The Baltimore Sun's Washington bureau. After a stint managing personal finance coverage for USA Today, he joined the AP's Washington bureau. For more than 10 years, he has supervised AP reporters who cover the economy, the housing industry, the Federal Reserve, the Treasury and financial regulatory institutions.

Panelists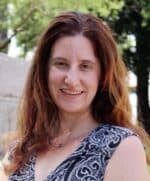 Carrie Levine, senior reporter, The Center for Public Integrity
Carrie Levine joined the Center for Public Integrity in October 2014, where she investigates the influence of money in politics. For four years before joining the center, she worked as research director at Citizens for Responsibility and Ethics in Washington, where she managed a five-person staff that exposed the activities of politically active "dark money" nonprofits and uncovered instances of congressional self-dealing.
Carrie previously worked as a reporter and associate editor for The National Law Journal, where she covered the inner workings of lobbying firms and lobbyists' strategies. Carrie also previously reported for the Charlotte Observer, the Patriot Ledger of Quincy, Mass., and The Sun in Lowell, Mass. She is a graduate of Boston University and the Columbia University Graduate School of Journalism.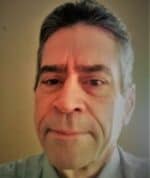 Bill Steiden, investigative and business editor, Des Moines Register
Bill Steiden is the investigative and business editor at the Des Moines Register, where he participated in coverage of the Iowa Caucuses. His career has also included stops at the Columbus Dispatch, the Sarasota Herald-Tribune, and the Atlanta Journal-Constitution.
Bill earned a bachelor's in journalism from the University of Kentucky  and a master's in public administration from Georgia State University.