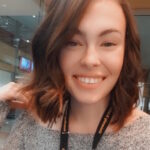 By Bree Florence
I began to understand the value of money around the time my parents divorced in 2012.
Mom, who had been a homemaker for almost as long as I'd known her, moved from our two-story, three-bed-four-bath suburban house nestled in the foothills of the Colorado mountains into a 1,300-square-foot apartment paid for by working overtime in a consultant sales job. She hated that apartment. She hated being overworked. Every year, she promised to move. Every year, she threatened to leave her job.
But as a single working mom who took little with her when she left, she had few options. She couldn't afford to move for years after she had wanted to. And even when she did, five years later, move back to mountain suburbia, she couldn't afford to leave the job which clearly overworked her.
I learned valuable lessons as I watched my mom cultivate her financial independence.
Among them, I realized how much of an accomplishment moving out of her apartment was, and how much she had to drain herself just to get there.
This does not mean I was anything less than privileged. Between my parents I was more than comfortably raised in an upper-middle class lifestyle. My dad bought me a 2002 Jeep Grand Cherokee promptly on my 16th birthday. My mom saved up to take us on vacations to New York, California, Mexico and more.
The most valuable thing they ever did for me was dedicate tens of thousands of dollars to launching my university career. Dad had been saving since I was born for college tuition. Mom covered my travel expenses and helped me furnish my dorm, and this most recent year, she was able to dedicate a semester allowance, which I pay her back in the summer.
But in American higher education, even at a public university, a lifetime of savings only goes so far. I will graduate a year early, but not without stressing over a budget or going into debt.
Now that I'm 20, most of my expenses are my own. Every year, I take on more financial independence, weaning slowly off my parents. But even with their help, to cover university housing and living expenses, I work two jobs. Last semester, I worked up to 40 hours a week waitressing at two restaurants and made just enough to start a savings account with a couple of hundred dollars.
With that much work, I watched my grades suffer and risked losing $8,000 in scholarship money. I realized that no matter what, my education is more valuable than spending money. So this year, I took a paid tutoring position that incorporates time for me to do my homework, and I'm able to balance full-time school, full-time work, hosting a radio show, and keeping a social life. I pay for housing, groceries, textbooks, and payments for my car (I crashed the Jeep), phone, insurance and pet.
I know my expenses will only increase, but I also know that so will my paycheck. It's not just because I'm investing in my education, but it's because when I look at my family and where I come from, I know I'm made of hard-working stock.
Bree Florence is a student at Arizona State University's Walter Cronkite School of Journalism and Mass Communications.