Recent Supreme Court rulings, lending and economic development trends, and small business coverage all offer opportunities to report on diverse communities and issues. This session will help business journalists develop coverage and story ideas that reflect a variety of communities and issues. We'll also talk about diversifying the voices in our coverage.
---
Moderator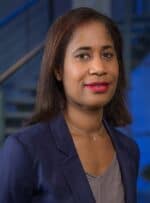 Jacqueline Simmons, Bloomberg
Jacqueline became head of the Americas for Bloomberg News in 2019, overseeing the newsroom's regional News Desk and more than two dozen bureaus across the U.S., Canada and Latin America. Before that Jacqueline spent almost four years running a team of 125 reporters and editors worldwide as Executive Editor for Bloomberg News's Global Businesss group, which covers industries from automakers to pharmaceutical giants and retailers. Oversight of Global Business included the newsroom's Managing Diversity and Sustainability teams, which reported on workplace inequality and the business of climate.
Most of Jacqueline's reporting career has focused on mergers and acquisitions, as well as investment banking, before shifting into management in 2013 with her promotion as Managing Editor for European Company News. Based in London and Paris for most of her professional career, Jacqueline sat on Bloomberg's Europe, Middle East and Africa diversity council comprising senior leaders from across the business and region.
Panelists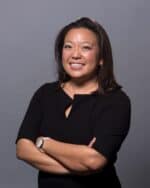 Tracy Jan, Washington Post
Tracy Jan covers the intersection of race and the economy for The Washington Post, a beat she launched in December 2016 that encompasses racial economic disparities, immigration, housing policy and other stories that hold businesses and politicians accountable for their decisions and promises. She previously was a Washington-based national political reporter for The Boston Globe, where she covered the 2016 and 2012 presidential campaigns.
During her 12 years at the Globe, Tracy also wrote about health and science policy, higher education, and Boston Public Schools. Tracy was a Knight-Wallace Fellow at the University of Michigan, as well as a Fulbright Fellow in Taiwan. She has reported from Taipei, Beijing, Tibet and along the Yangtze River.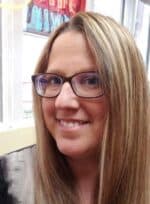 Esther Whieldon, senior reporter, S&P Global Market Intelligence
Esther Whieldon is a senior reporter covering climate change and environmental and social sustainability issues for S&P Global Market Intelligence. Esther is also leading a newsroom-wide climate coverage coordination initiative and is co-host of the S&P Global podcast "ESG Insider."
Esther has been reporting for S&P Global for a combined 13 years but she also spent two years from 2015 through 2017 at Politico Pro delving into renewables, the Interior Department and public land-related environmental policy. Esther cut her chops at newspaper internships in Maryland and Pennsylvania and started her career as a local beat reporter for the Dover Post in Delaware. Esther earned a bachelor's degree in journalism from Washington Adventist University, formerly known as Columbia Union College, in Takoma Park, Maryland.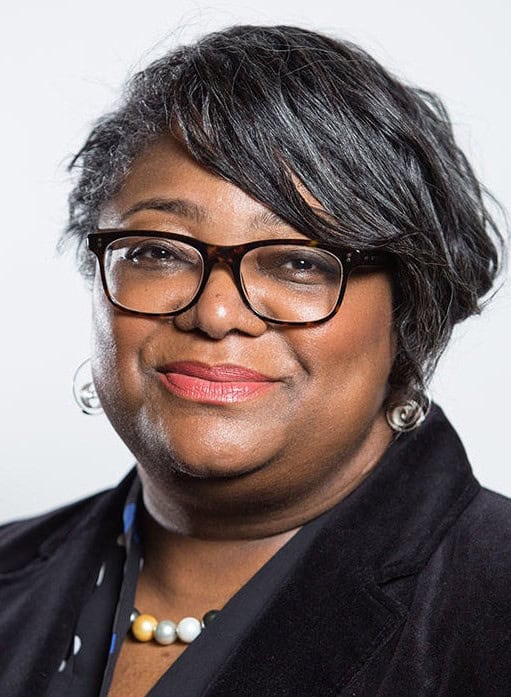 Leoneda Inge, race and southern culture reporter, WUNC
Leoneda Inge is WUNC's Race and Southern Culture Reporter, the first public radio journalist in the South to hold such a position. She explores modern and historical constructs to tell stories of poverty and wealth, health and food culture, education and racial identity. Leoneda is also co-host of the podcast "Tested," allowing for even more in-depth storytelling on those topics.
Leoneda's most recent work of note includes "A Tale of Two North Carolina Rural Sheriffs," produced in partnership with Independent Lens; a series of reports on "Race, Slavery, Memory & Monuments," winner of a Salute to Excellence Award from the National Association of Black Journalists; and the series "When a Rural North Carolina Clinic Closes," produced in partnership with the USC Annenberg Center for Health Journalism.
Leoneda is a graduate of Florida A&M University and Columbia University, where she earned her Master's Degree in Journalism as a Knight-Bagehot Fellow in Business and Economics. Leoneda traveled to Berlin, Brussels and Prague as a German/American Journalist Exchange Fellow and to Tokyo as a fellow with the Foreign Press Center – Japan.