How can economics and epidemiology work together rather than being at odds? Will mask-wearing help avoid another economic shutdown? Can we safely return to work amid Covid and when? Are people at higher risk of contracting COVID-19 if they go to work? How will the pandemic change the future of the workplace?
Stefanie Ilgenfritz, bureau chief at The Wall Street Journal, will ask these questions and more of Dr. Amesh Adalja, senior scholar at the John Hopkins University Center.
---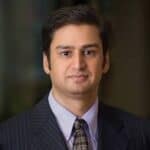 Dr. Amesh Adalja is a senior scholar at the Johns Hopkins University Center for health security. His work is focused on emerging infectious disease, pandemic preparedness, and biosecurity.
Dr. Adalja has served on US government panels tasked with developing guidelines for the treatment of plague, botulism, and anthrax in mass casualty settings and the system of care for infectious disease emergencies, and as an external advisor to the New York City Health and Hospital Emergency Management Highly Infectious Disease training program, as well as on a FEMA working group on nuclear disaster recovery.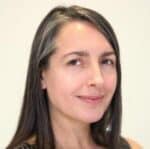 Stefanie Ilgenfritz is the bureau chief of the health and science group at The Wall Street Journal, leading a team of reporters who cover the hospital, health-insurance, pharmaceutical and medical-device industries, as well as medicine and science.
Over more than 28 years with Dow Jones, she has helped shape prize-winning journalism, including as co-editor on a series of stories on fraud and abuse in Medicare that won the Pulitzer Prize for investigative reporting in 2015, and editor of a series on the dysfunction in drug prices that was a finalist for the Pulitzer in explanatory reporting in 2016. Ms. Ilgenfritz holds a B.A. from the University of Michigan and an M.A. in journalism from New York University.
---

This session is free to journalists thanks to a grant to SABEW from the Commonwealth Fund.