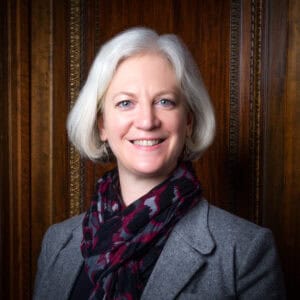 Kristen has more than 25 years of experience as a business journalist.
A native of New Jersey, she has worked in Nashville, Tenn.; Chicago; Washington, D.C.; London and Charlottesville, Va., as a reporter, editor and team lead. She reviews high-profile news content for S&P Global Market Intelligence as deputy managing editor.
She met her husband, a fellow journalist, when they were reporters at Modern Healthcare magazine. They have a daughter and two cats.
When not on deadline, Kristen enjoys yoga, Pilates, reading, writing, watching sports and – since the pandemic – gardening.