Posted By sabew on Tuesday February 26, 2019
In today's fast-paced world of breaking news and the need for fresh, interesting content, it's sometimes easy to make mistakes, which can be costly to your reputation and that of your news organization. Bernadette Mooney Burns, general counsel of Radio Free Asia, will present a webinar refresher on the fundamentals of copyrights, fair use and plagiarism in the digital age, with some current examples and tips on how to keep it legal.
Presenter: Bernadette Mooney Burns is the general counsel and corporate secretary of Radio Free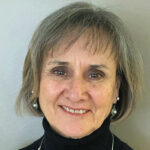 Asia (RFA), a private nonprofit corporation funded by an annual grant from the U.S. Agency for Global Media. She has been general counsel since 2006 and secretary since 2008. She advises the RFA board on corporate matters and RFA on matters such as copyrights, immigration and labor and employment (in the U.S. and in countries where RFA has bureaus), including the Family and Medical Leave Act, EEOC requirements and responsibilities, and general contract and federal grant laws and regulations. Previously she was the director of legal affairs for the International Committee for Holocaust Era Insurance Claims. She started her legal career as a judge advocate general with the U.S. Navy.
SABEW - Walter Cronkite School of Journalism and Mass Communication,
Arizona State University
555 North Central Ave, Suite 406 E, Phoenix, AZ 85004-1248

E-mail: [email protected]
Phone: (602) 496-7862
©2001 - 2020 Society of American Business Editors and Writers, Inc.