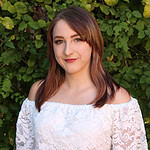 By Erin Brassey
Let's have a short Brassey Family history lesson.
My great grandparents lived a full life and had three wonderful sons. After they passed, my great grandparents left everything to their children.
My grandparents chose to use their portion of the money to set up a family partnership.
Next, we must fast forward to the luckiest day of my life: the day I was born.
Since that day, I have been nothing but fortunate. I was born into a family that not only values education but also wants to help everyone in the family achieve their goals.
I have always known that I was born into a beautiful, loving family; however, what I didn't know was that I was also born into the family partnership.
As I grew older, I slowly learned more and more about this family partnership and how I have been making an income since the day I was born.
While I was still very young, I was blissfully unaware of the money I was making, but as a senior in high school I was made aware of the account that all this money had gone into.
I looked at the account in awe as I found out that the money the account had been earning throughout my life had been kept safe, so I would be able to go to the college of my choice and focus on my studies without worrying about making ends meet.
My grandparents were always caring people who loved me and the rest of the family unconditionally, but I couldn't believe what they had done for all of us. They were even more generous than I had originally known, because they set up not only me but also my sister, my cousins, my aunts and my uncles.
Sadly, my grandfather passed when I was in third grade and my grandmother passed just last year, so my family has been working to dissolve the family partnership.
Once again, I have learned that I am very lucky in that I will continue to make money off my portion of the stock portfolio after the family partnership is dissolved.
I meet with our family financial advisor at UBS, an investment banking company, at least once a year to decide how I can achieve my financial goals.
With our advisor's help, I have learned that making good investments allows for my money to grow quicker than leaving it in a bank. Making a good investment means I have to decide how much I am willing to risk my money, because I have to find the investments that balance the risk and benefits.
Due to what I have learned, I will be able to graduate debt free, and I have even started a retirement fund for later in my life. I will also be putting a down payment on a townhouse or condo this summer to avoid paying rent for the rest of my college career, if not longer.
These are just a few of the great things our advisor has been able to help me do because of the work my grandparents did to build the family partnership years ago.
Now, if I wanted to, I could easily tell this whole story in just one sentence: I was born blessed.
Erin Brassey is a student at Arizona State University's Walter Cronkite School of Journalism and Mass Communication.