Everything revolves around the business beat these days since it gives your community the economic pulse of the nation. Some reporters might have switched to the business beat during the pandemic.
This session will give new business reporters the opportunity to learn the key metrics they should review. They'll also receive tips based on the panelists' experience first approaching the business beat. Even experienced reporters can take away something from this session.
Moderator
Rob Reuteman was SABEW president in 2010-2011. Previously he worked for 12 years as business editor/columnist at the Rocky Mountain News in Denver. After the Rocky was shut down by Scripps-Howard in 2009, he freelanced for several years – for CNBC.com, FoxBusiness.com and Entrepreneur magazine. In 2012, Reuteman began a stint as a business journalism professor at Colorado State University, beginning with a grant from the Reynolds Center for Business Journalism. He retired from that position in May of this year.
Panelists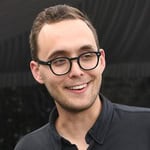 Alex Heath covers Facebook and its competitors for The Information from Los Angeles. He was the 2018 recipient of SABEW's Larry Birger Award, honoring business journalists under 30. He has been a guest on Marketplace, BBC One and Good Morning America, among other programs. His work has been cited widely by other publications, including The New York Times, The Wall Street Journal, and The Washington Post.
He was previously a senior reporter for Business Insider and the financial news channel Cheddar in New York City.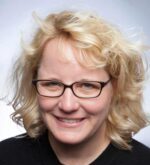 Desiree Hanford is a lecturer and director of academic integrity and appeals at Medill. She teaches undergraduate and graduate courses that include news reporting and business and money reporting. She is the co-faculty adviser for the Northwestern Business Review and the faculty adviser for the student chapter of the Association of Women in Sports Media. In addition, Desiree is a contributing editor for a B2B publication.
Outside of Medill, Desiree was an equities reporter for Dow Jones & Co. for more than 10 years, where she predominantly covered publicly traded companies and mutual funds.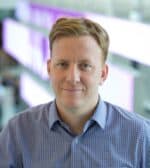 Matt Townsend became a section editor for Bloomberg News in 2019. During his previous decade-plus at the media outlet as a reporter, he broke stories on bankruptcies, toxic corporate culture, mergers and acquisitions, tax reform and more. He's spearheaded major projects, including the award-winning "The Retail Apocalypse Is Really Just Beginning," co-produced podcast episodes and is an experienced guest on radio and television, including "The Today Show."
In 2014, he taught at the City University of New York's Graduate School of Journalism, where he earned a degree from in 2008. Before CUNY, Townsend worked as a reporter at regional and metro newspapers in Pittsburgh. He lives in Brooklyn with his wife and daughter.