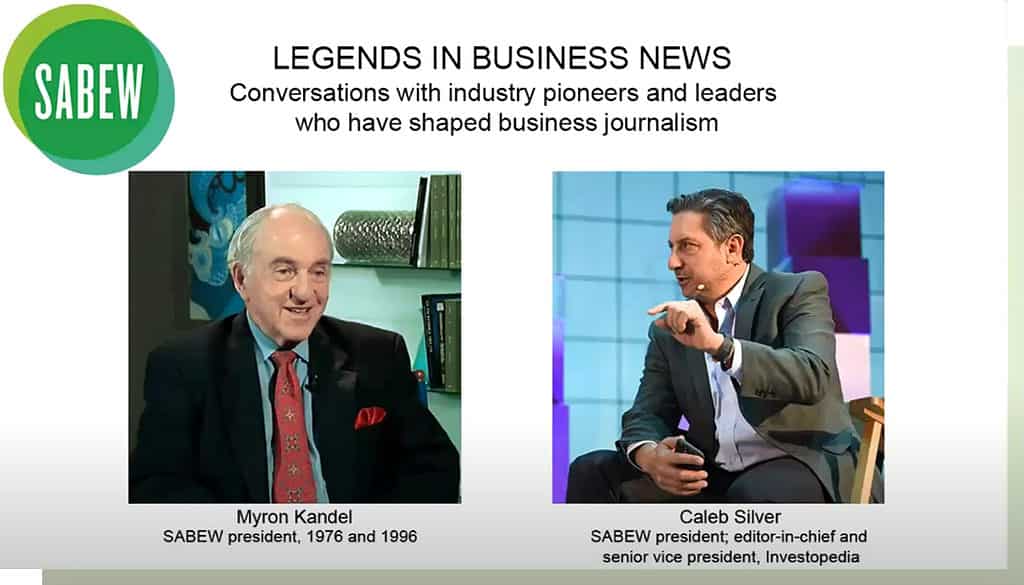 Join SABEW for our Legends of Business News conversation series.
Caleb Silver, SABEW president and editor-in-chief at Investopedia, kicks off a new SABEW series on the Legends of Business News during the opening session of the SABEW 2021 Fall Conference on Oct. 12, 2021. He'll host Myron Kandel, founding financial editor and economic commentator for CNN. Kandel was part of CNN's original launch team in 1980 and was a pioneer in the growth and development of financial news on television. He is a two-time past president of SABEW (1996 and 1976).
The event is free to SABEW members and the public.
Read more about Sloan and reserve your spot now here.