How Private Equity Runs―and Wrecks―America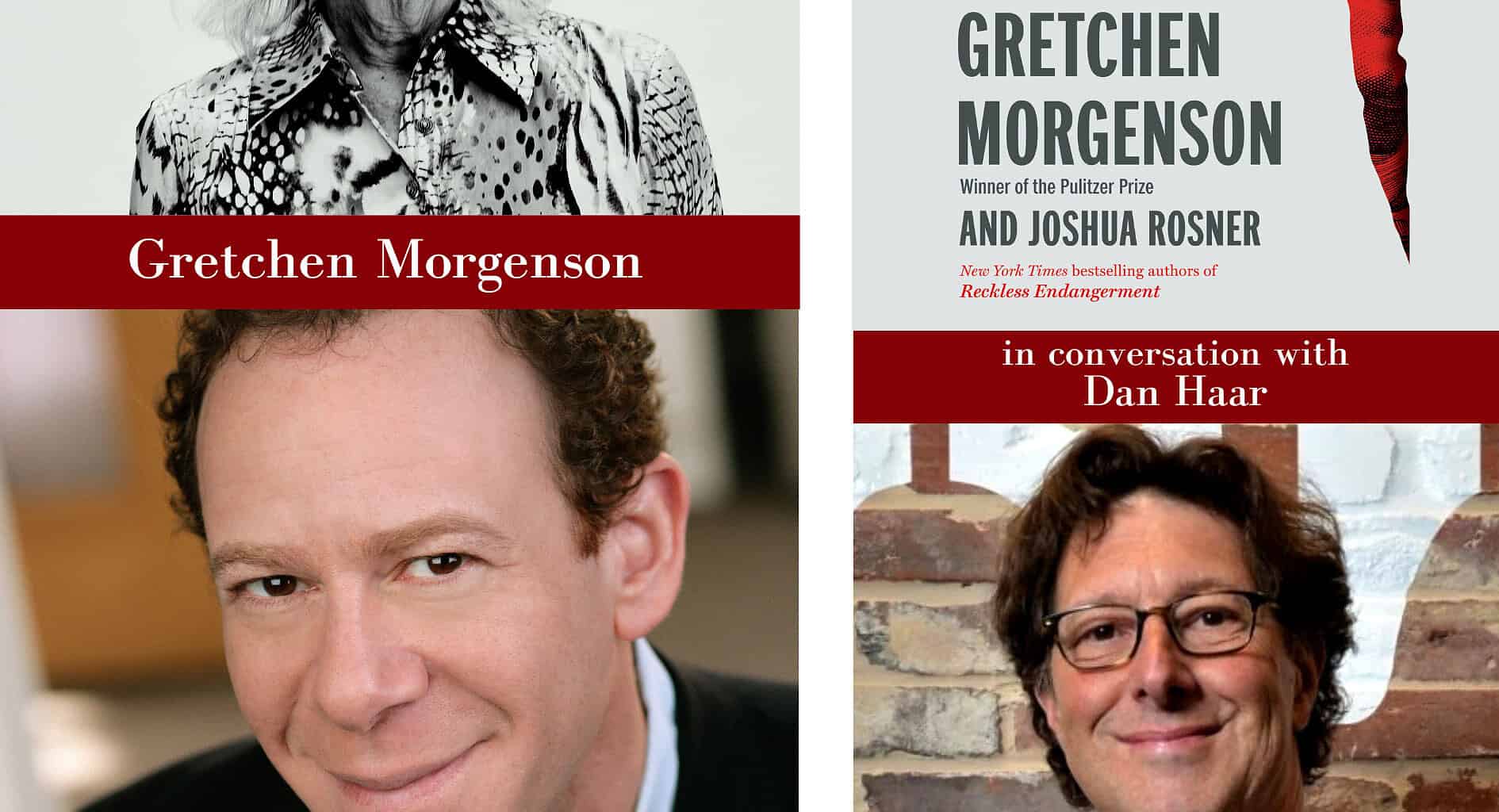 In These Are the Plunderers: How Private Equity Runs―and Wrecks―America, a small group of celebrated Wall Street financiers who use excessive debt and dubious practices to undermine our nation's economy while enriching themselves are unmasked. They're known as private equity. Pulitzer Prize–winning and New York Times bestselling financial journalist Gretchen Morgenson and policy analyst Joshua Rosner investigate their world, revealing how it profits from everyday Americans, fails the companies it acquires, and puts our entire economic system at risk. They'll be joined in a conversation with local journalist Dan Haar to trace the thirty-year history of corporate takeovers in America and private equity's increasing dominance. They'll reveal the many ways these billionaires have bled our economy and why we're worse off because of private equity. 
Virtual: FREE for SABEW members. Enter promo code: SABEW2023  Register Here 
Copies of These Are the Plunderers are available for purchase through the Mark Twain Store; proceeds benefit The Mark Twain House & Museum. Books will be shipped after the event. We regret that we are NOT able to ship books outside the United States as it is cost-prohibitive to do so.
---
About the Authors:
Gretchen Morgenson is the senior financial reporter for the NBC News Investigative Unit. A former stockbroker, she won the Pulitzer Prize in 2002 for her "trenchant and incisive" reporting on Wall Street. Previously at The New York Times and The Wall Street Journal, she and coauthor Joshua Rosner wrote the New York Times bestseller Reckless Endangerment: How Outsized Ambition, Greed, and Corruption Led to Economic Armageddon about the mortgage crisis. 
Joshua Rosner is managing director at independent research consultancy Graham Fisher and Co., advising regulators, policymakers, and institutional investors on banking and financial markets. He has been interviewed on PBS, CBS, NBC, CNN, Bloomberg, CNBC, and Fox News, and featured in or written for The New York Times, The Wall Street Journal, Reuters, Economist, Barron's, and HuffPost. Joshua is the coauthor of the New York Times bestseller Reckless Endangerment with Gretchen Morgenson. 
About the Moderator: 
Dan Haar is a columnist and Associate Editor at Hearst Connecticut Media, writing about the intersection of business, public policy, and politics and how the issues affect the people of Connecticut.