Timeframe
SABEW will recognize the best business book published from August 1, 2021, through July 31, 2022, in each of two categories: (1) Business Reporting; and (2) Investing and Personal Finance.
The contest entry period will begin at 9 a.m. ET on Monday, July 11, 2022. The deadline to submit an entry is Monday, August 15, 2022, at 5 p.m. ET.
---
Entrance Requirements
Entrants should upload book excerpts with 5,000 words or less. If your book is selected for the final round of judging, you will need to send 14 hard copies or electronic manuscripts to the judging committee.
$100 entry fee (USD)
The contest entry period has passed.
---
Eligibility
All entries must be books published from August 1, 2021, through July 31, 2022.
Books in the "Business Reporting" category, sponsored by Investopedia, must be nonfiction works about companies, business topics, business leaders, markets, economics, or labor. This category focuses on works of long-form narrative, history, biography, or analysis. Judges are looking for the quality of the writing and reporting, the craft and power of the storytelling, and the book's impact and importance within its particular field.
Books in the "Investing and Personal Finance" category, sponsored by Yahoo! Finance, must be nonfiction works offering insight, analysis, or explanation of ideas, strategies, or trends in personal finance or professional investing. These are typically works of service journalism that are useful either to individual investors and families striving to manage their finances or to professional investors, money managers and investment firms.
Anthologies, new editions, re-issues, reprints, and collections of previously-published work are not eligible, though eligible books may expand on shorter works of published journalism or beat reporting.
Books must be written in English or translated into English. The contest is open to publishers internationally, as long as the submission is in English and was published in English from August 1, 2021 through July 31, 2022. Please include the original publication date of the submission and the date the book was published in English.
All books/e-books must carry an ISBN number and be available for sale in retail/bookstores in North America or internationally. Books that are available by print-on-demand only or online sales only are ineligible. Self-published books are also ineligible.
The decision of the judges as to whether a book is eligible shall be binding. If it is determined that your entry is ineligible, a full refund of your entry fee will be given.
Books may be submitted in more than one category, but each entry requires its own separate submission and entry fee. For example, a book about the life, career, and methodology of a legendary investor could be submitted under both "General Business" and "Investing and Personal Finance."
---
Judges
SABEW has selected an esteemed panel of business journalists and finance professionals who are passionate about the craft, and excited to celebrate those authors who have demonstrated it through their works of nonfiction.
---
Submission requirements
Submissions must be entered into SABEW's contest platform no later than August 15, 2022, 5 p.m. ET and must include (and in this order):
An image of the book cover.
An image of the table of contents (if it has one).
A maximum of 5,000 words selected from the book by its author, editor or publisher as representative of the book as a whole (select the best chapter or two).
A brief author bio.
A short cover letter about the significance of the book's topic.
If requested, finalists must send copies of the complete book directly to the judges. All finalists' books must be printed, including e-books.
When submitting your excerpt, please provide a clear copy as this is what the judges will use to review the book. The book pages should be uploaded in portrait layout, not horizontal/landscape orientation.
After your entry has been submitted, we will review the excerpt to ensure it can be read with ease. If the copy is blurry or difficult to read, the awards team will ask you to provide us with another version.
Questions? Please contact Tess McLaughlin: tmclaughlin@sabew.org.
---
Past Winners
---
Thank you to our Best in Business Book Award Sponsors

  Business Reporting category exclusive sponsor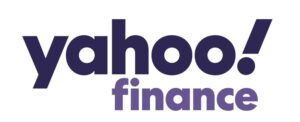 Investing and Personal Finance category exclusive sponsor