Winners Announced in SABEW's Third Annual
Best in Business Book Awards
NOVEMBER 3, 2022 — The Society for Advancing Business Editing and Writing (SABEW) announced the winners and finalists for its third annual Best in Business Book Awards, which recognizes and celebrates outstanding business journalism in books published between August 1, 2021, and July 31, 2022.
The book, Flying Blind: The 737 Max Tragedy and the Fall of Boeing by Peter Robison, published by Doubleday, was chosen as the winner in the "Business Reporting" category, sponsored by Investopedia.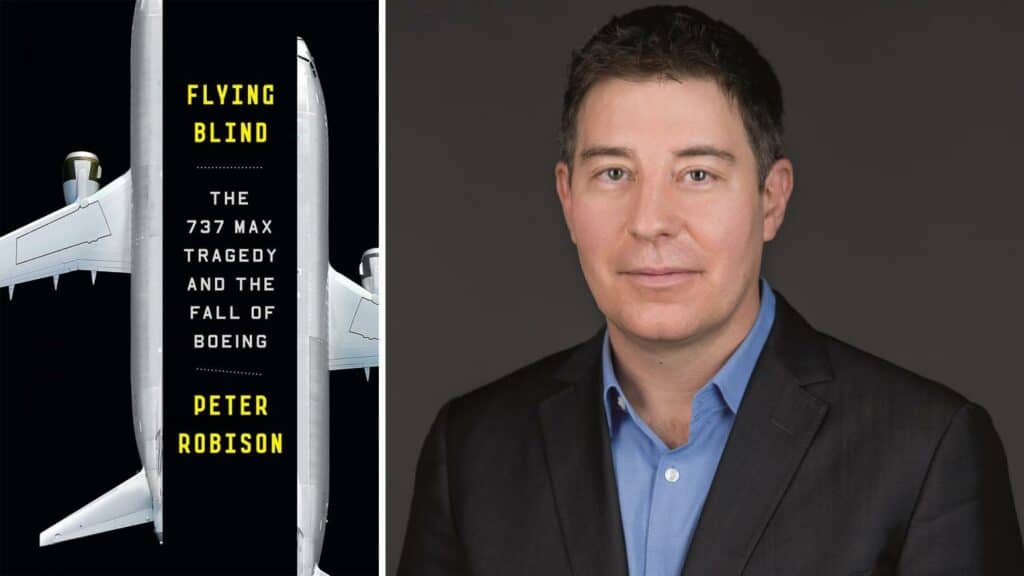 "As he chronicles the fall of one of the greatest American companies, Flying Blind author Peter Robison also tells an even larger story of the decline of American business as engineering excellence and product safety were sacrificed in the relentless pursuit of profits and stock valuations," said Alan Deutschman, SABEW board member, Best in Business Book Award co-chair, professor and Reynolds Endowed Chair of Business Journalism at the University of Nevada, Reno.
Judges also selected three finalists from the category: The Founders: The Story of Paypal and the Entrepreneurs Who Shaped Silicon Valley by Jimmy Soni (published by Simon & Schuster), A Shot to Save the World: The Inside Story of the Life-or-Death Race for a Covid-19 Vaccine by Gregory Zuckerman (published by Portfolio), and Trillion Dollar Triage by Nick Timiraos (published by Little, Brown and Company).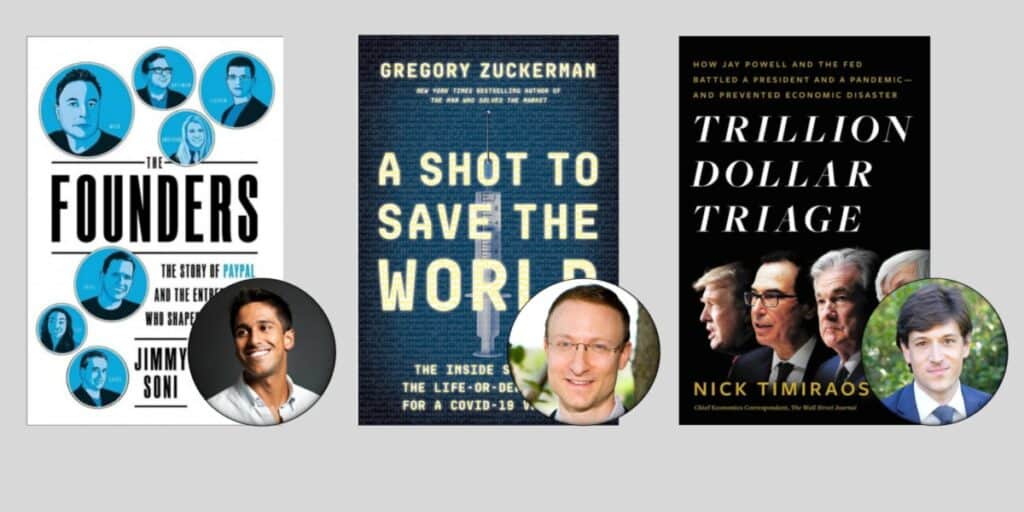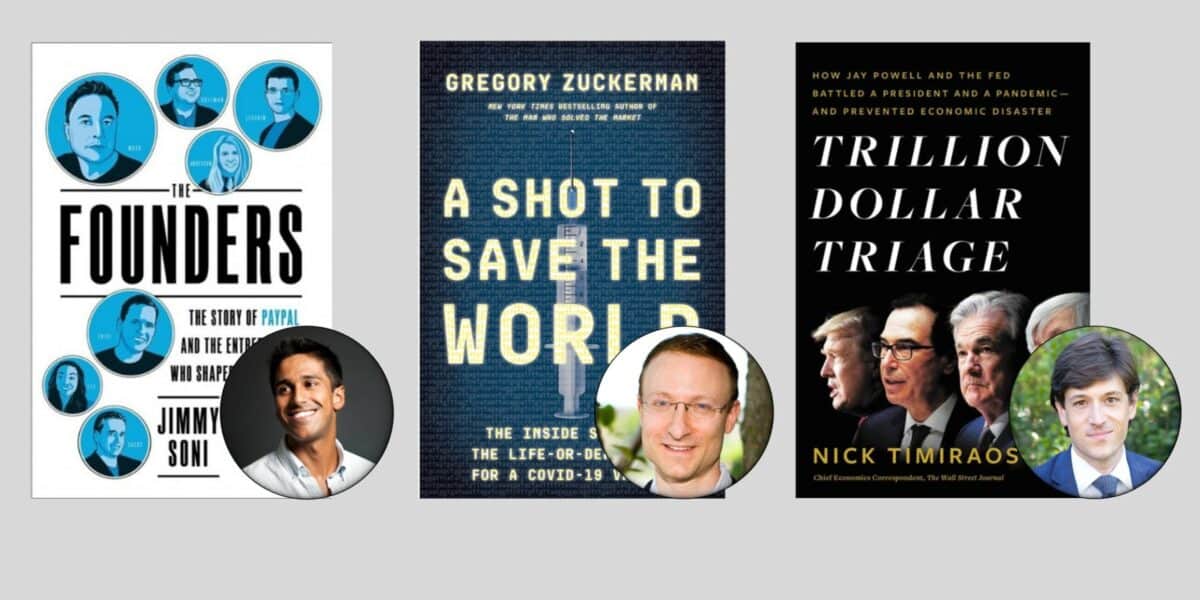 This year SABEW added a new category "Investing and Personal Finance" sponsored by Yahoo! Finance. Money Magic: An Economist's Secrets to More Money, Less Risk, and a Better Life written by Laurence Kotlikoff and published by Little, Brown Spark, won in this category.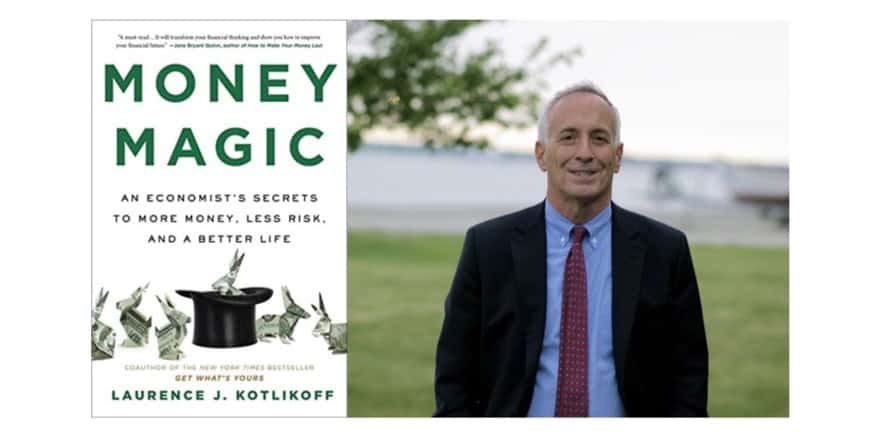 Caleb Silver, past SABEW president, committee co-chair and editor-in-chief of Investopedia led the Investing and Personal Finance judging team. The judges said of the winner, "Laurence Kotlikoff impressed us by translating complex topics into practical language and accessible advice. He challenges the conventional wisdom of the financial services industry, as well as some of the findings of behavioral economics, when it comes to questions surrounding key financial decisions such as buying a home or investing for retirement."​
The two finalists selected in the category were: The Revolution That Wasn't: Gamestop, Reddit and the Fleecing of Small Investors by Spencer Jakab (published by Portfolio), and The Truth About Crypto: A Practical, Easy-to-Understand Guide to Bitcoin, Blockchain, NFTs and Other Digital Assets by Ric Edelman (published by Simon and Schuster).


SABEW will organize a program with the winning authors of this year's competition.
SABEW is the world's largest and oldest organization of business and financial journalists. The winners and finalists were chosen from SABEW's shortlist by a prestigious panel of judges. Thanks to the authors and publishers who entered this year's award competition and to the sponsors Investopedia and Yahoo! Finance.
For more information on the awards, contact Tess McLaughlin, tmclaughlin@sabew.org.
---

Past Winners
---

Thank you to our Best in Business Book Award Sponsors

  Business Reporting category exclusive sponsor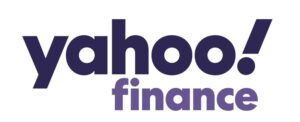 Investing and Personal Finance category exclusive sponsor